Listen to Feist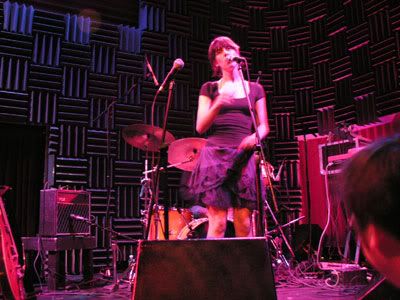 (Photo from BrooklynVegan)

I saw Feist at Joe's Pub last night. She played a great set, backed by a full band and performing a handful of songs off her record "Let it Die." Anyway, she has been pegged as the opening act for the two upcoming British Sea Power Shows at Bowery May 14th and 15th. The Saturday show is already sold out, but tickets for the Sunday one go on sale today at Noon. It you were on the fence about this one, Fiest should tip you over to the GO column. I, however, will be in Miami for a wedding, so will have to regrettably pass.

Other shows on sale today are a second, later, "Superwolf" show on April 21, and the aforementioned Doves and Shins shows at Webster Hall.