Zee Life, it is good!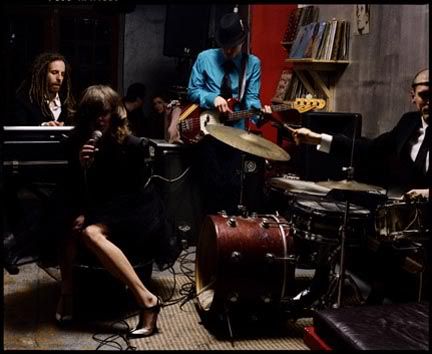 Two things today…Whole Foods and Brazilian Girls.

I went to Whole Foods on my way home from work yesterday. It was my first time and was more or less everything I had come to expect. I got a delicious Steak Dinner to-go (with twos sides!) for a scant $13, and it was actually very tasty. I mean, it's as tasty as a $13 take-out steak could be I suppose. But since previously the best option was a $40 Rib-Steak from Strip House, this adds a significantly more reasonable meat option to the walk home.

The whole place definitely felt new. Everything was sparkly clean and everyone was chipper and happy and talkative. (I actually could do without three different people telling me how good my meal was gonna be. Just let me go and fucking eat it please?) There must have been 30 check out counters open last night, and some creepy team member very calmly filtered the customers to the next available checker outer with the efficiency of a Soviet ski-lift attendant. All in all an enjoyable experience, tho I didn't actually do any real grocery shopping. It's still nice to have a Supermarket upgrade in the neighborhood, even if it drives away Wholesome Market and Garden of Eden in the process.

Last night I also went out to see Brazilian Girls for my buddy Colin's birthday. The audience was noticeably older than most of the shows I see there. I sensed a very "I read about them in the New York Times last week so they must be good" type crowd. Despite this however, they really were fantastic. Every cheesy thing you may or may not have read about them over the last six months or so is pretty much true. I found them extremely unique, yet oddly familiar sounding. It was nice to see a real performance from them on stage, including a remarkably tight sound for the high level of complexity and variation they have in their music. I think anyone getting tired of the current post-punk/new wave etcetera etcetera should find relief in these guys. (not that I don't still love that shit, but we're all starting to see the repetition set in.) This was A+ show. Highly recommended.