Starbucks has Guero?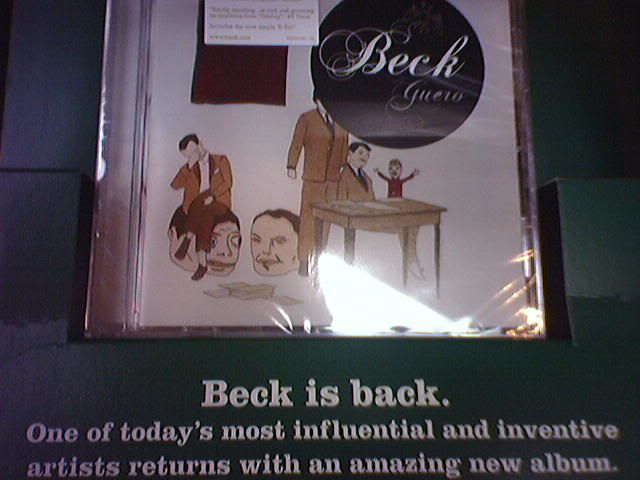 As a bonus from a generous vendor that my firm deals with, I occasionally receive Starbucks cards with $5 each on them. I don't drink coffee, but I happened to go in the one in my office building this afternoon to get an Odwalla juice and a piece of cake. I was surprised to see that the new Beck album was prominently displayed in the store by the cash register a full week before the scheduled release date. I went upstairs to grab a few more gift cards and came back down to pick up a copy.

I'm not really complaining, but did Beck authorize Starbucks to release his album a week early? Was this common news? Or is my local Starbucks just a bit confused as to the release date? Anybody else see this around town? Very curious. Regardless of the timing, between this and the OC episode, Beck looks to be one iPod commercial away from the modern-day album hype trifecta. Bravo.

And as for the record itself? I'm about 7 songs in and I really love it so far. Earthquake Weather and Girl are instant favorites. This album may be the perfect remedy for the current indie post-punk blues.

UPDATE:According to comments, it looks like it was put out early by mistake. By 6:30 when I left the office to go home, they had already taken it off the rack.