The Flaming Lips at Gotham Hall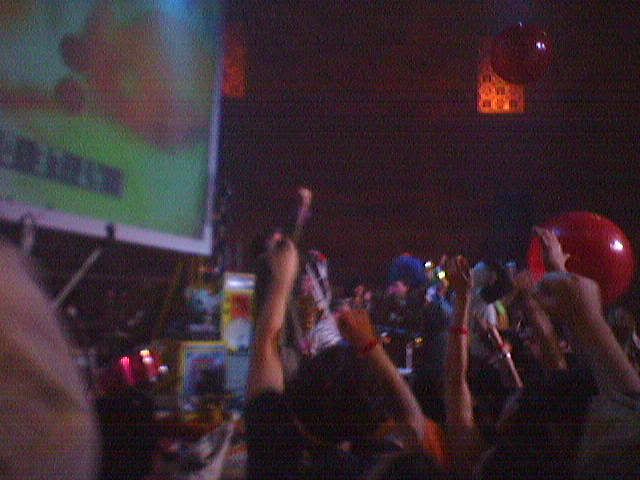 Last night I saw The Flaming Lips play in a half packed banquet hall full of what I guess were mainly Mazda executives, people claiming to be from the media and, according to the AP, "New York City tastemakers". I'm absolutely at a loss of words. Read all about it at Catherine's Pita, Brooklyn Vegan and Daily Refill.

A special thanks to Uber-Scenester Joey ToTC, who got the scoop in the first place to check this thing out. It was an incredible and absolutely indescribable time. There'll be more pics to tell the story once BV gets around to hosting and posting.