Not much going on out there...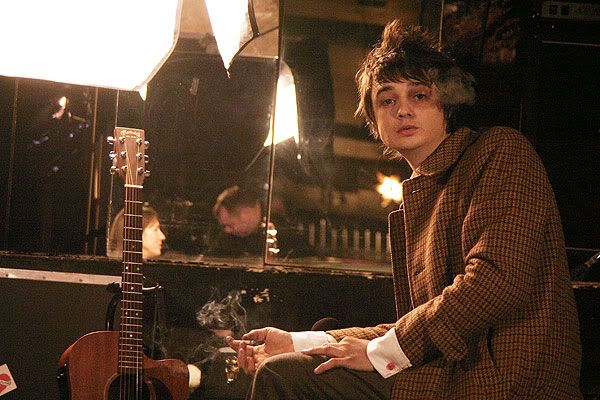 Biggest news I realized this morning is that Suprnova.org, the most complete and best organized bit torrent database on the net, is apparently down for good. I'll always have fond memories of downloading the Canadian showings of The OC on Monday nights last season. Its been real, SN...can only hope something will spring up to replace it.

I don't know what it is, but I've recently become very fascinated with Peter Doherty. I think it's because I really had faith that the Libertines would get back together and he would straighten his shit out...But now the odds he'll ever share a stage with Carl again seem slimmer and slimmer. I guess I just want to see it through. He is playing a couple of acoustic sets on New Years Eve...In England, of course. It would be great if he came through and actually showed up to play the shows, but I think these days we're all just hoping he can make it through the weekend alive.

Quiet day on the blogesphere...I'll be back later is something fun comes up...