California!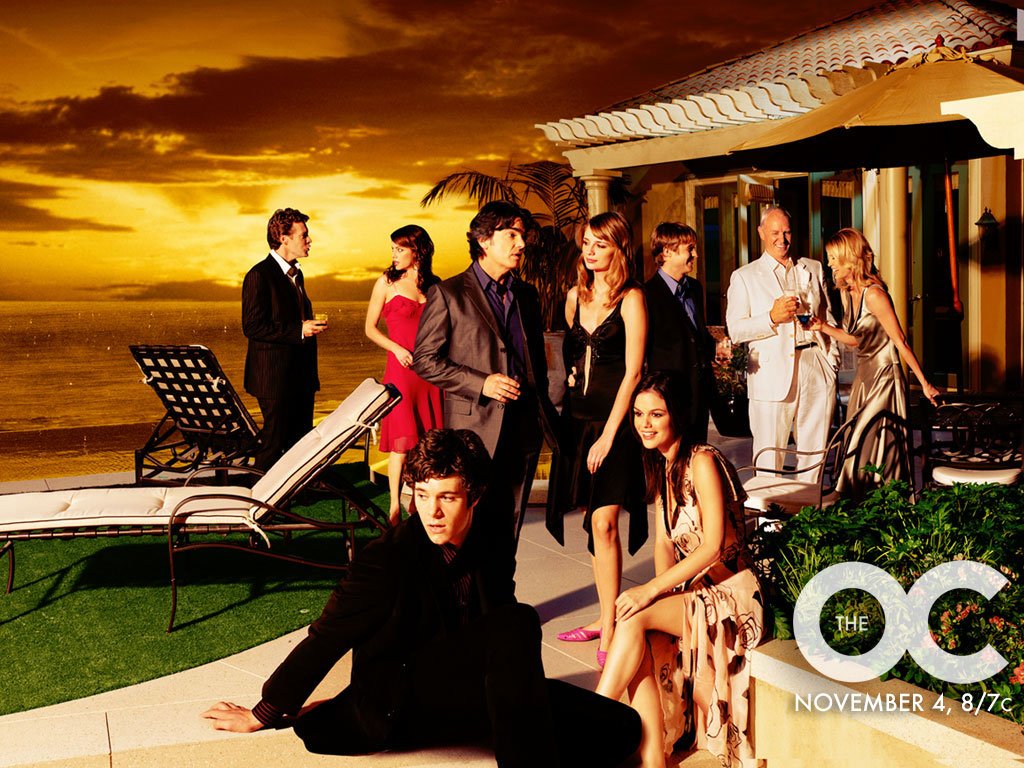 It's so hard to avoid using all the OC puns I'm thinking of right now while getting ready to go to LA for the weekend tonight. Especially cause it's on a Thursday and I'll be missing the damn thing. Missed 'Lost' last night too...no good. Got some catching up to do next week when I get home...in between Broken Social Scenes and Pixies and more Christmas parties than I can shake a stick at...but whatever.

In other TV news, 24 is premiering on Sunday, January 9th, before settling in at its PERFECT spot on Mondays. The premiere of my favorite HBO show, and everyone else's mixed reaction, Carnivàle, is also gonna be that Sunday. Sucks for D'Onofrio, but CI takes a backseat to this gem.

Time Out New York named the 100 best burgers in NY, and while local fav Blue 9 got a quick nod, the two best burgers in the Central Village got snubbed. Village, the low-key neighborhood spot on 9th and 6th ave. makes a very tasty burger. Tho purists may not like the seasoning and stuff they add in, and it sure ain't cheap, I still think it's very good. (The Grilled Cheese there is also so good it deserves to be called something other than simply grilled cheese...but that's a discussion for a different time). My personal favorite, believe it or not, is Johnny Rockets on 8th and Mercer. Their Smokehouse burger, with BBQ sauce, bacon and a giant fried onion ring on top, is as good as it gets for me. Far better than BBQ's across the street, IMO. Mix that with a side of '1/2 fries, 1/2 rings' and a chocolate shake with whipped cream and you got yourself a meal fit for a chubby 7 year old. Perfecto.

Listening to the newest Drive-By Truckers album right now on Rhapsody, and It's fucking outstanding. I didn't think I'd be into it, since country rock has kind of a bad stigma attached to it these days. I've been kinda avoiding it for the last few months. But with my New Years plans still up in the air, and the late night Bowery show sounding more and more like a viable option if we end up doing something less than special for the countdown, I figured it was worth seeing what the big fuss is about. Fussworthy it is. Even better than the new Kings of Leon album, which I also think is phenomenal. A Strongly recommended listen, and if NYE doesn't play out, I'll make a resolution to show up the night after for their hangover set on Jan 1.

It appears that The Bravery/Moving Units show at Bowery tonight is sold out. Surely somebody will have extras outside if you're dying to go. People really like the MU, tho I can't say I'm a huge fan from what I've heard. Don't they sound like a complete ripoff of The Rapture?? Or are the Rapture a ripoff of them? I dunno, but if you don't believe the similarities, listen to this Moving Units track off their new album and tell me it doesn't sound a slight bit familiar...

Moving Units - Available (via The DW's Klepshimi)

The rest of the weekend there's plenty to do. Friday I'd urge everyone to go to Pianos to see Dawn Landes, who puts on a really sweet show. Following her, Kyp and Tunde from TV On the Radio are playing a Last Minute/Surprise show. At Pianos. The night before they're opening for the Fucking Pixies at Hammerstein Ballroom. This is about as not to be missed as they come these days, so hustle over, and be sure to get there early for Dawn. (UPDATE:Might be a good idea to get tickets first) Radio 4 is also playing at Southpaw, which should be a real humdinger as well.

Saturday night Ted Leo is sold out, The Onion Holiday party is sold out and Pixies are sold out, but Andrew Kenny, who I saw do a GREAT Ben Gibbard impersonation at the Morr Music show last month with Styrofoam, is playing Rothko. If you're ticketless to the other three, you can do worse than seeing this guy sing.

I, of course, will not be at any of these incredible shows, because I'll be leaving tonight for LA, where on Saturday I'll be at a show whose bandlist reads like some indie kid's make-a-wish foundation show for right before he dies. Here's the lineup:

Saturday, 11 December
Doors 4pm

5:10 The Music
5:40 Snow Patrol
6:10 Keane
6:40 The Shins
7:10 Taking Back Sunday
7:40 Muse
8:10 Modest Mouse
8:50 Franz Ferdinand
9:35 The Killers
10:10 Interpol
10:50 Jimmy Eat World

Wowzers. Keep in mind, out of the 24 Albums I've named as a favorite over the last 15 months, I'm seeing 5 from my top 10. Out of the best shows that I've seen this year, 5 of those bands are playing again here. Also!! How perfect that Jimmy Eat World is 'Headlining'? So if bored after Interpol we can just bounce and beat the crowds. Couldn't be better...

I'll also get to hang out in a strange city with a friend of mine who more or less introduced me to half the bands above, and see a kid I went to summer camp with 12 years ago and haven't spoken to since, who coincidentally is rooming with my buddy out there. What a twisted web we weave. Have a great weekend all, I'll try and get a post up sometime while I'm out there.