My New Favorite Artist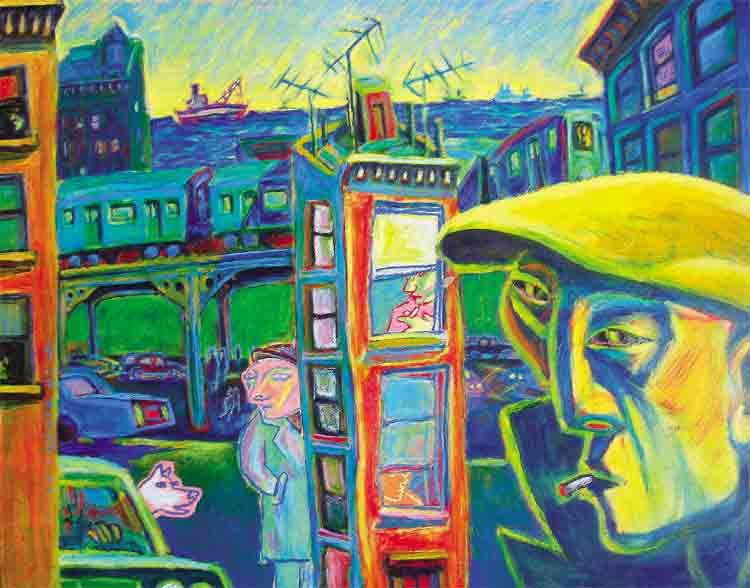 Ya know, you're always told that stuff like this is supposed to happen in New York...

Coming home from work, there's a guy selling his stuff right outside the Union Square subway station. I went over to check him out and instantly fell in love with his style. It was amazing. I wanted to buy everything he had. I felt like I was at a great restaurant where everything on the menu looks good...and I could only get one thing. I talked to this guy for a solid 20 minutes, about comparisons of his work and my two favorite artists, Red Grooms and Edward Hopper. He says some of his work was directly inspired Hopper in particular. Anyway, The signed, editioned and framed prints were $10 for a small, $20 for a medium and $30 for the large. Great price. I left with 2 smalls and a medium. I love all three.

This man's name is Aleksandar Milenkovic and his website is at www.Alex-Star.com He says he is normally at Union Square selling his prints on Saturdays, but will not be there this week cause he has to work. Keep your eyes open and check out his other stuff on the website. Here are the other two prints that I bought...