Last Night's unemployment line Party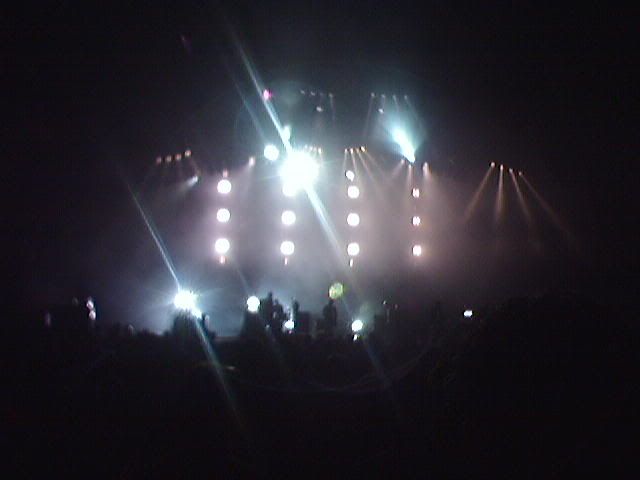 I was all set for a big woo-hah fuck the world party night last night in between what will likely be two of the most miserable days at the job...but the world caught up with me at Happy Ending around 1:45 a.m. So now I'm up and tired and certainly not looking forward to work today.

Interpol was awesome are RCMH. Blonde Redhead was even better. These bands really sounded great in the big hall.

Looks like another busy day for me. Hope I don't get stuck at work too late. Brooklyn Vegan sums out a whole bunch of upcoming shows...so check that out. I'm gonna go see Sleater Kinney tonight hopefully.

The Bravery baffle the mind sometimes. Are they really ready to be doing an acoustic version of Honest Mistake??? I say no way, but they went ahead and did it anyway. Have a listen, via Torr.

The Bravery - Honest Mistake (acoustic, w/interview)

Maybe more later...