Like Drinking Poison...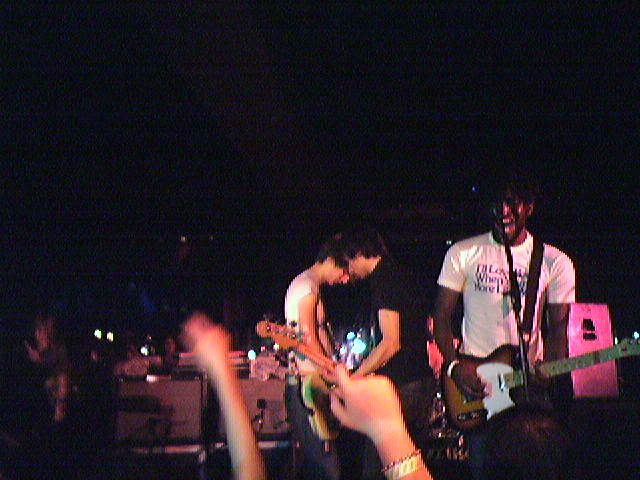 I had a really low key weekend, involving a lot of delivery food and a virtual recreation of my apartment and life via The Sims 2. Little did I know that all this time, Hillary Duff was swarming the various indie hotspots around Lower Manhattan looking to score some blow from a pre-op. (She must have a REALLY good fake id or something...)

This sort of came to a head on Sunday night, when we headed out to Motherfucker in the snow to go see Bloc Party at the Roxy. I think it is clear that if you wanna bypass the typical NY indie stereotype and actually get the kids to dance, feeding them free Redbull and vodkas for an hour before the band comes on is the right way to go. It was a fucking ruckus. We somehow found ourselves up front right next to the left stack during the first song (literally painful), then squeezed through the massive sweat-soaked crowd till we were right up front and center, with the band clearly having the time of their lives. (Despite their apparent distaste for American Kids...)

They played through most of Silent Alarm and the EP, dedicating each song to a different group. (Those there from England, those at the Knitting Factory show, etc). Even while bouncing around in a sea of dapperly dressed indie kids, the LAST thing I would suspect would be to get kicked in the back of the head by a motherfucking croudsurfer, but sure enough they were out last night too, loving every single song, and reaching out for a chance to touch the band.

After BP destroyed their drum kit and said their final goodbyes to the crowd, we headed to the gated area out back, alongside a very sweaty and flustered looking Hillary Duff, who was surely on her way to the next hipster jaunt (Sway for Morrissey night, according to Gawker)

We stuck around for a while after, carousing about and taking in the scenery before heading back home. A spectacular end to a perfectly banal weekend.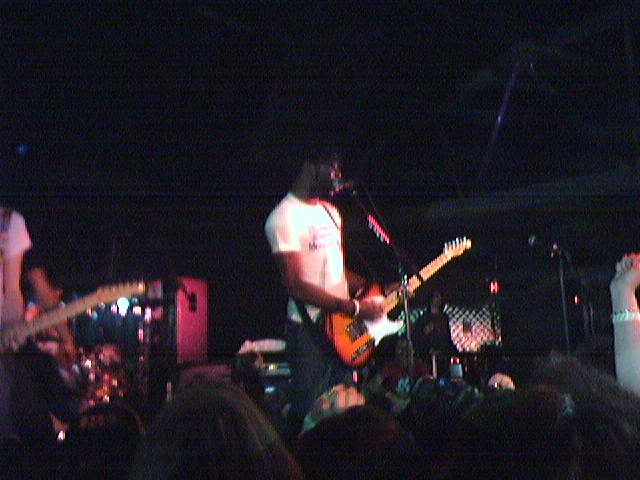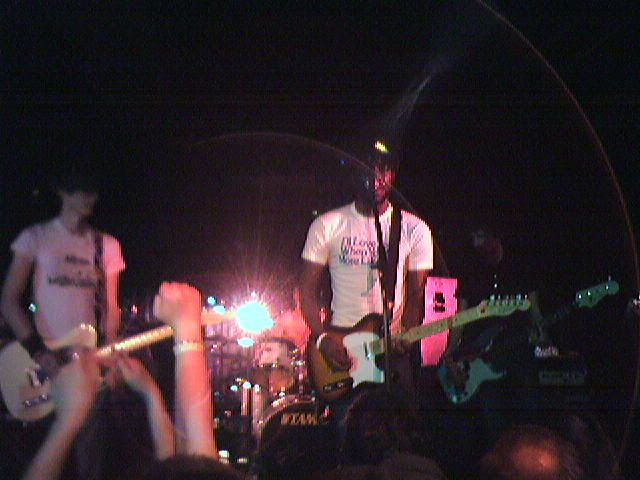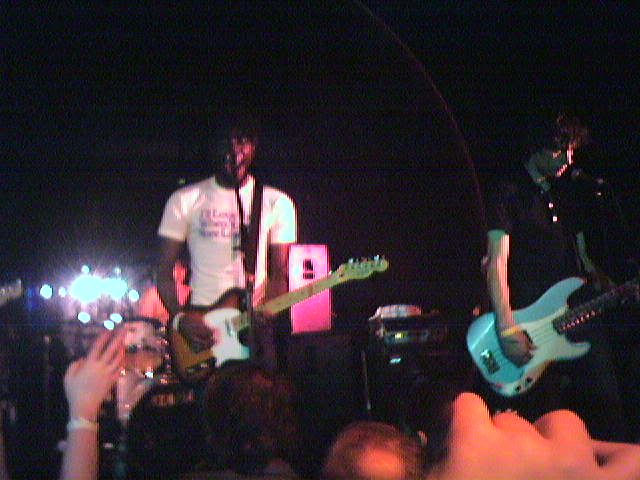 (all pics via Cameraphone, obviously)