It's over, for now...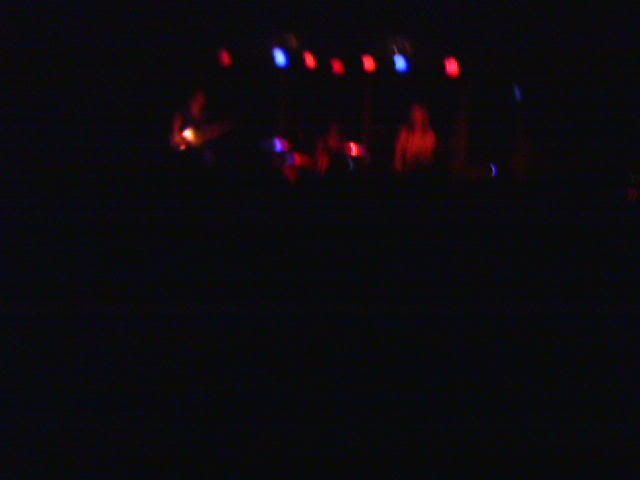 I'm afraid to say that Sleater Kinney kinda bored me. There was one song that really stood out, but now I can't remember what it was or how it went. Honestly, I was more fascinated by the random contingent of New York comedians (Barry, Mirman, Armisen) out to take in the girls last night. Odd. Jen's got a few real pictures of the show (and the pregame events), so check um out. I think that shot of the band (above) pretty much sums up my experience, however.


So I know I said the other day that I'd elaborate more on The Frames, but I don't really know what else to say. They just put on such a great show on Tuesday. Their music, stage presence, and personality sum up every positive opinion I have about Irish people as a whole, and I really wish they'd come to New York more often, cause, while they aren't the kind of band that'll necessarily become international superstars, I simply can't imagine somebody not enjoying them live. And it always helps to have a loyal and dedicated fanbase who's willing to sing along to every song. A great experience overall. Take a listen to the opening (and my favorite) track off their live CD called Setlist:

The Frames - Revelate

Anyway...As for upcoming shows, I hope everybody goes to see Out Hud at Bowery on April 23. They're like !!! but better! I loved them at Mercury Lounge a few months back.

Also, there's another presale for NIN tickets at Hammerstein (5/15 and 16) today at 3:00. Then tickets go on sale to the public at 5:00. It's kinda like getting that pass at Disney World that gets you in the park an hour early to beat the crowd. The password is newyork. Good luck. The last presale was impossible, but maybe this one will be better.

OMR has a great preview of the Calla/Palomar show tonight that really makes me wanna go check it out. It's been a rough week tho, so I'll see how I feel later on. Other than that I'm kinda hoping for an easy weekend.