Goodbye James...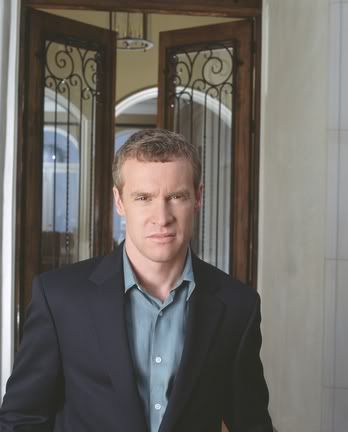 The OC was OK, Modest Mouse didn't play Float On, and my favorite character on the show is gone. Nuts. Even after the awesome Xmas episode, I still feel like the show is going nowhere. I mean how many episodes has it been where Seth, Summer and Zach have had the same shit go on between them? I think they used up all the good ideas last season...still good, but it can only rest solely on its characters for so long.

So, TV on the Radio played at Trash last night...hmm...missed it. Stayed home and watched Napoleon Dynamite for the first time(!). It was very funny, of course. I won't start quoting it tho.

Wednesday night I watched Harold and Kumar, which was also very funny, but in a completely different way. One thing that jumped out at me was the Scissor Sisters @ The Knitting Factory poster on they guys' wall. There's some foresight! The movie came out before they even really got big in the US, let alone back whenever they were filming it...

Tickets are on sale now for Rouge Wave, Dirty on Purpose, and Sam Champion at Mercury Lounge on 2/4, as well as Jens Lekman and The Silent League on 2/12.

Joey has turned me onto I Love You But I've Chosen Darkness with the one song on their website. Well done. They're playing at Rothko on February 26th with The Winter Pageant. Tickets are on sale now. Check out the very convincing song below:

ILYBICD - When You Go Out

And speaking of bands from Texas with unnecessarily long names, ...And you Will Know us By the Trail of the Dead is playing a private show, also at Rothko, on January 21st.

Finally, a slathering of radio-friendly emo bands are playing at the Starlight Ballroom (Jersey?) on January 12th and the 16th. The cause is to help the tsuvivors in South Asia. Taking Back Sunday, My Chemical Romance, and Coheed and Cambrea play the first night, and Midtown, The Starting Line, and The Early November play the second. Tickets go on sale today at 3:00 for only $25. Attendance is not only going towards a good cause, but apparently it constitutes a sociological experiment. Go for it.

Tonight there's Elkland or Ambulance...take your pick.