Remember These Names...



Long-View - The Keane of 2005. These guys put on a very solid show last night at Pianos for their first ever American gig. The band, who is used to headlining shows at upwards of 2000 person clubs in England, called last night's set "the second most intimate thing they've ever done." I expect these guys to be all over the Adult Alternative stations next year...and I mean that in the best way possible. They have a very refined sound that should appeal to the masses. Although their sound is prolly better compared to a band like the Doves, given their success in England, I expect them to break out into the mainstream next year. They are playing Mercury Lounge tonight.



Bloc Party's 'Silent Alarm' - The Franz Ferdinand's 'Franz Ferdinand' of 2005. I hate to be the asshole gloating about how good an album is that isn't out yet, so this is the last you'll likely hear about it till it is released. I think these guys already have the Mercury Prize locked up. Their album is catchy and accessible, and I think if it is played right on American Radio, they will really catch on with the kids. The music is like a natural evolution from what is big right now. Takes the best parts of bands like The Killers and Franz Ferdinand and adds their own style and twinge to keep it unique. I'll be very surprised and a bit disappointed if this album doesn't completely blow up upon release.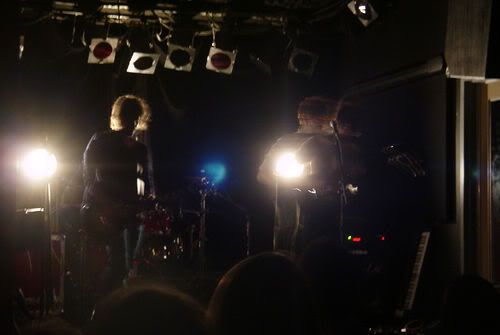 Saints and Lovers - The Sons of Sound of 2005. They were forced to change their name due to an apparent copyright infringement, and settled on this new moniker. Equally fitting. These guys are probably the best band in New York that's officially still 'under the radar'. They made a lot of new fans at Movable Hype, and I see them really taking off in the coming year. Catch them smack in the middle of another incredible lineup at Mercury Lounge on Dec. 18th.