Balm Party?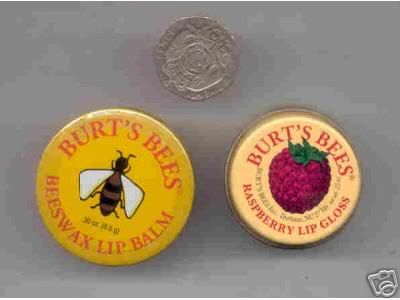 The more I sit on this, the stranger it sounds. I've received word from a pretty reliable source that Bloc Party is lined up to do some commercials/promotional work for Burt's Bees. My prissy and fashionable informant tells me that they make lip care products. They're the one in the yellow tins with the honeycomb pattern in it (found a picture! see above!). Weird. I don't think I've ever even seen an ad for the product. If this actually pans out, it'd be odd, but not nearly as strange as them passing up the major label bucks and signing with indie label Vice (who appears be the music industry's equivalent to the annoying pimply college kid who gets hot chicks up to his room cause he's got coke.)

The band was also heard on the OC last night, which was cool, but seemed off. Actually the whole episode felt off. It's not that I didn't like it, it just didn't make any sense. At all.

Finally, I noticed recently that Urban Outfitters is selling their album, displaying it prominently in the front of their stores.

I think it's safe to say the Bloc era has officially begun.


I wasn't at the show last night, (ended up not going to ANY show last night. The rain kept me in) but I got a broken up voicemail from a friend this morning who made it sound great. Something about a Mr. Brightside tease? Details please.

Anybody who won't be able to make it tomorrow, rest assured, they'll be back at Webster Hall in June. And speaking of Mr. Brightside, The Killers will be playing Summerstage June 4th. Tickets are not on sale yet for either. More info on both at Good Times Roll.